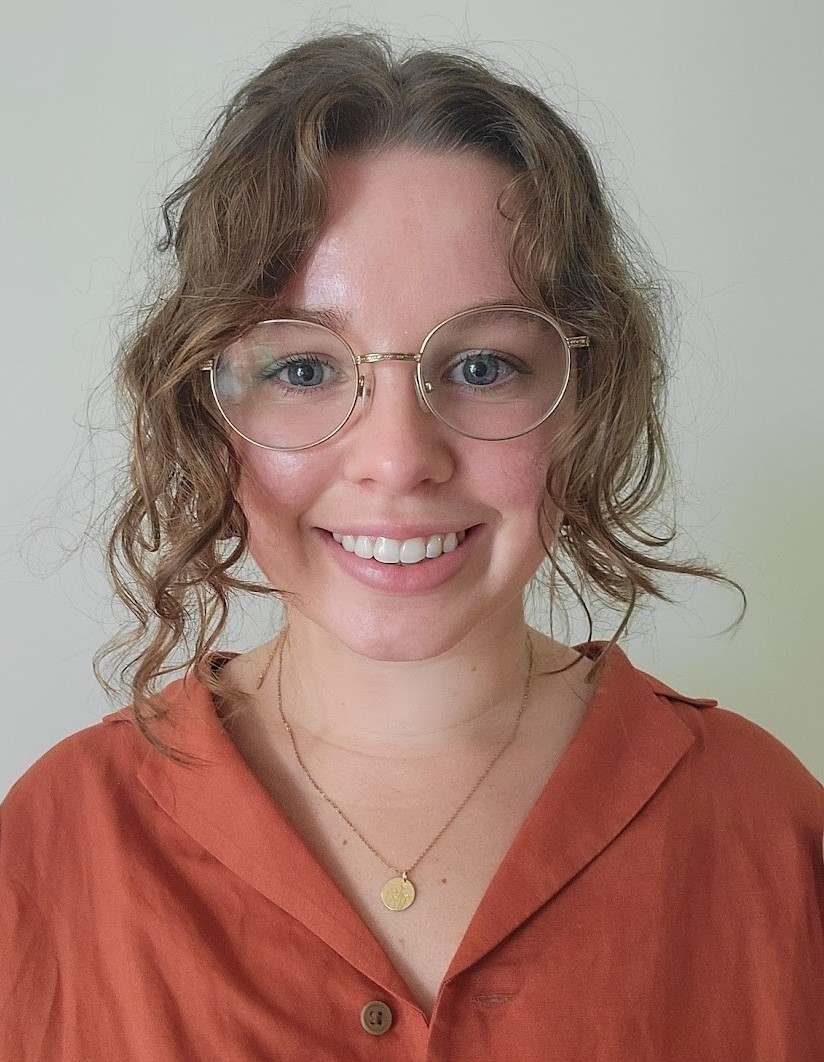 Email:

eherms@iu.edu

Website:
Department:

Psychological and Brain Sciences

Campus:

IU Bloomington

Major:

Clinical and Cognitive Science

Graduation year:

expected 2025

Hometown:

Madison, WI
Emma is a third year Ph.D. student in Clinical and Cognitive Science under the mentorship of Dr. Krista Wisner. After completing her M.A. at the University of Chicago in 2017, Emma spent two years as a postbaccalaureate working with the Bipolar & Schizophrenia Network on Intermediate Phenotypes (B-SNIP) consortium before starting her Ph.D. at Indiana University.
Emma uses computational and neuroimaging methods to study interoception (i.e., the physiological condition of the body) and affective processes (e.g., emotion regulation, interpersonal relationships, decision-making) in both community and clinical populations (i.e., psychosis and trauma-exposed samples).
Additionally, Emma is a writer for ScIU - Conversations in Science at Indiana University. You can find her previous science communication posts here: Emma Herms – ScIU.
During her time at IU, Emma has been supported under the following grants and awards:
National Institutes of Health (NIH) T32 Clinical Translational Science Training Fellowship

Sharon Stephens Brehm Department of Psychological and Brain Sciences Fellowship