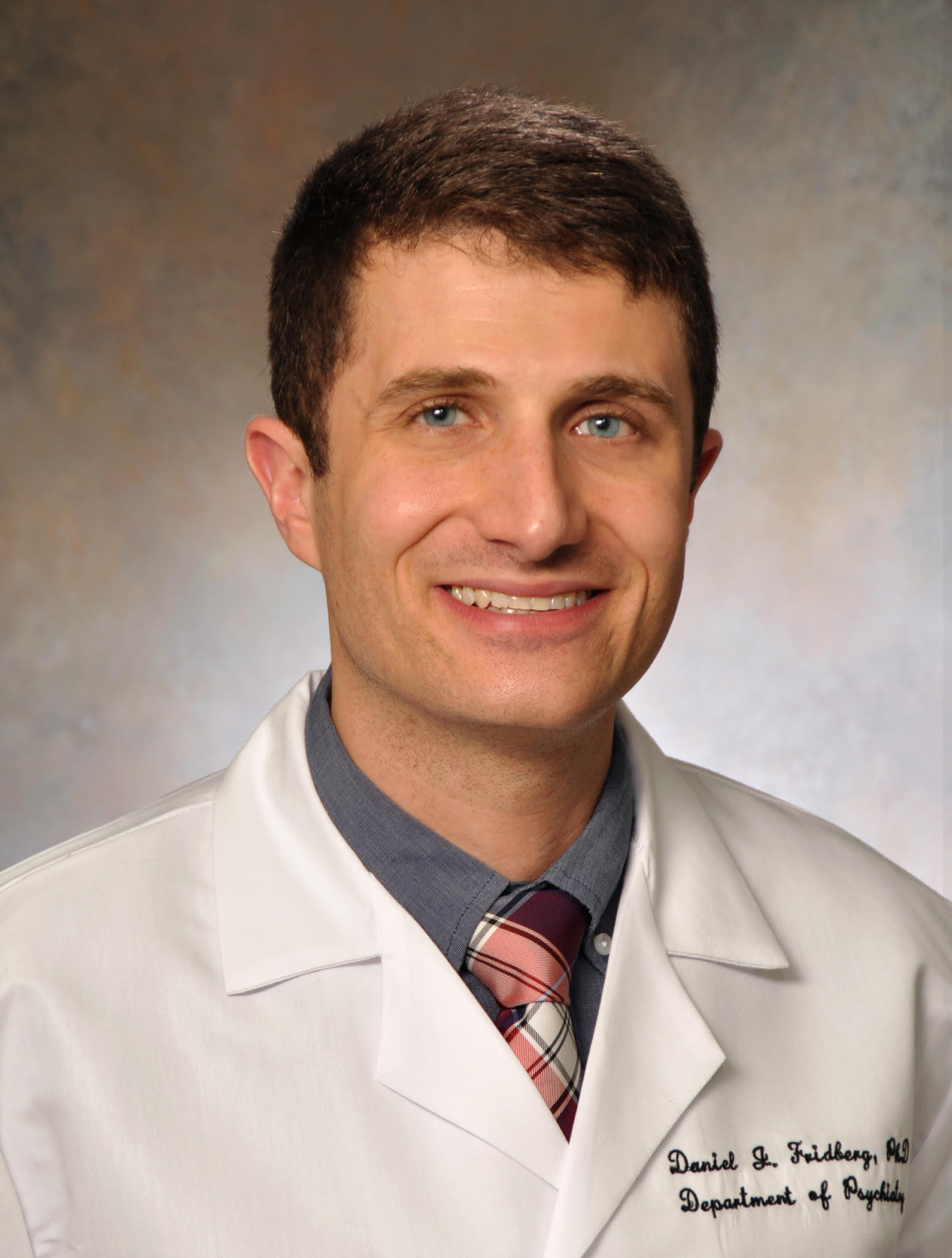 Department:

Psychological and Brain Sciences

Major:

Clinical Science

Graduation year:

2011
Dr. Fridberg joined the laboratory of Dr. Brian O'Donnell as a graduate student in clinical science (clinical psychology) in 2007. His doctoral work, conducted in collaboration with Drs. O'Donnell, Hetrick, and Skosnik, focused on the neural correlates of decision making and response inhibition in heavy cannabis users using the event related potential (ERP) of the electroencephalogram. After completing a predotoral internship in clinical psychology at the VA Connecticut Healthcare System in West Haven, CT, Dr. Fridberg returned to Indiana University as a postdoctoral fellow in the laboratory of Dr. Peter Finn, where he conducted research on decision making in individuals with substance use disorders. Dr. Fridberg subsequently completed a second postdoctoral fellowship in clinical addictions research and treatment at the University of Chicago, under the mentorship of Dr. Andrea King.

In 2014, Dr. Fridberg was appointed to the faculty of the University of Chicago, where he currently serves as an assistant professor in the Department of Psychiatry and Behavioral Neuroscience.  Dr. Fridberg is a licensed clinical psychologist and currently provides treatment for and conducts research with individuals with substance use disorders and behavioral addictions. He also provides outpatient psychotherapy and assessment services in the general outpatient clinic, and is the co-director of the University of Chicago Tobacco Cessation Program. Dr. Fridberg's current research focuses on investigating how individual differences in subjective responses to alcohol in young adult heavy drinkers may influence risk for alcohol-related problems later in life. He is also interested in how new technological advances, such as smartphones and wearable alcohol biosensors, may be used to improve intervention efforts in at-risk heavy drinkers.